Pastor Brian Petrick 

& 

Lisa Petrick

John 1:12 - "But as many as received him, to them gave he power to become the sons of God, even to them that believe on his name."

I Corinthians 6:20 - "For ye are bought with a price: therefore glorify God in your body, and in your spirit, which are God's."

Come grow with us at Biblical Baptist Church!

Pastor Emeritus and his wife

Dr. Ronald and Doris Petrick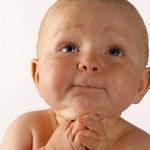 "A Church with a desire to love people as Jesus does! 

A Church with a heart for spreading the good news of the gospel in our community and around the world! 

A Church that wants to glorify and honor our 

Lord and Saviour Jesus Christ above all!"

Dr. Petrick pastored our Church since it's inception over 33 years ago. He has pastored over 38 years total and has been our "Super Pastor" and the only Pastor we have known at Biblical Baptist. He will continue to preach out at other churches and serve in many capacities! 

    The Lord called Brian Petrick to preach as a teenager and he and his wife Lisa have served faithfully for over 30 years in many capacities including teaching, preaching, bus ministry and music! He was ordained in July of 2007, and shortly thereafter was voted in as the next Pastor. The transition date was September 8th, 2013. Although this has been a bittersweet event,...we are excited that the church is going forward! God has already been blessing in amazing ways! There is great anticipation and excitement in what the Lord will continue to do through our BBC "team"! 

​          Sunday Morning Messages Will Be Added Below Here SOON!

Service Times 

Sunday: 

Sunday School - 9:30 am 

Church Service - 10:30 am 

Evening Service  5:30 pm 

Wednesday: 

Prayer and Bible Study 

7:00 pm 

Thursday: 

Soul-winning/outreach 6:15 pm

Saturday: 

Soul-winning/outreach/bus visitation - 9:30 am

Sign language available for all services. 

Separate services for Spanish speaking in the morning services.

Sunday evening service interpreted for Spanish speaking.

Nursery provided for all services.